SEO Hobart Company Dedicated To Growing Your Business Online
Choosing an SEO Hobart company can be very overwhelming. There are a lot of agencies that promise clients the lucrative 1st position in Google, however, that is easier said than done. Google changes their algorithm every day and this provides challenges for digital agencies.
A great digital agency stays up to date, incorporates the right solutions, and only uses strategies that Google approves of and are white hat (ethical). Search engines want to take people to the page that will provide the answer to their question, and this is where SEO services come in.
What Is Search Engine Optimisation (SEO)?
Search Engine Optimisation is the process of ranking a website on search engines such as Google, Yahoo, and Bing. The higher a website is in the search results the more traffic you can attract. The digital landscape has changed drastically over the years and still goes through major changes every few months.
Google introduces algorithms such as Panda and Penguin, which means that our marketing specialists need to stay up to date with best practices in order to stay ahead of the competition. Our  SEO team in Hobart are always keeping up to date with the latest changes to search engine algorithms to ensure that your business has the competitive edge.
How Our Hobart SEO Process Works
The REAL strategy when it comes to SEO takes more than just ranking. It needs a detailed step-by-step process, aimed at delivering REAL results.
Step 1: Site Audit
Our SEO Hobart team conducts an in-depth website audit and checks its current status and what needs to be improved.
Step 2: Plan
Our team creates a comprehensive plan to fix those identified issues and how to optimise your website.
Step 3: Discussion
The Account Manager will present all the strategies to be used on your website as well as the expected results and anticipated ROI.
Step 4: Implement
Once agreed, our team will start implementing the strategies for your SEO.
Step 5: Monitor
The Account Manager will continuously monitor the progress of your website and send reports monthly.
See How Our Hobart SEO Team Can Help
Find out if your website is working for you, or against you. Book in a free 60 minute strategy meeting with our team and find out how we can improve your SEO online.
What Our SEO Hobart Services Include
Full Audit Of Your Website
We manually take a look at every aspect of your digital presence and report on any issues that we encounter. At the end of the audit, your SEO Hobart manager will organise a time to go through it, so you understand how your business is performing. We conduct constant audits to ensure that your business is always performing and to uncover any new opportunities that may arise.
Keyword Research & Content Creation
We conduct a full keyword analysis, looking at data such as user input, trend data, and competitor metrics. All of this allows us to come up with a targeted list of phrases that your customers search for. Keywords are not a set and forget strategy. As we are working on your account we will find new insights into what your customers are searching for and update the keywords as necessary.
In SEO, content is king. Our Hobart copywriters create unique and engaging content for our clients that strategically incorporates the keywords that you want to rank for. As part of our content marketing strategy, we can produce written content for your landing pages, blog, guest posts for other sites, social media, product descriptions, press releases, and more.
An effective competitor analysis allows us to not increasing organic search results, but also understand how your competitors are performing. It's important to know what your direct competitors are working on as it allows for no surprises in the future.
We will go through and audit competitor website and come up with an idea of what their keywords and SEO strategies are. From here we are able to create a strategy based around improving your digital marketing efforts against them.
We analyse everything on your website to find key opportunities for improvement. The Tailored SEO team can improve your website's speed, internal linking structure, keyword density, headings, page titles, image alt tags, and many other important ranking factors. This is a vital process as it helps Google understand exactly what your site and pages are all about.
Our SEO Hobart experts look at every aspect of your digital presence including the amount of inbound links your website has. During the site audit, your SEO manager will look into the quality of these links and how much reach your website is achieving. We conduct constant backlink audits to ensure that your business is always performing and to uncover any new opportunities that may arise.
Dedicated Digital Marketing Specialist
Your own Hobart SEO consultant dedicated to helping you implement your marketing strategy online.
No lock in contracts for peace of mind.
Custom Strategies For Your Business
Custom strategies for your business so you can stay ahead of your competitors.
Conversion & Goal Tracking
Know where all your conversions are coming from and how customers are finding you. Conversion Rate Optimisation (CRO) is the difference between getting a new sale and not.
Clients get access to their own custom reporting that focuses on the data that matter to them.
Ethical Digital Marketing Strategies
We make sure that your website is only using strategies designed to keep you ranking in Google.
Clients We've Worked With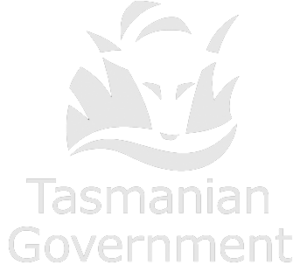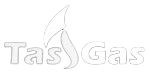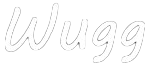 The search is over! Tailored SEO is proven to be the most reliable SEO services in Hobart. While other agencies only do the talking, we actually 'walk the talk'. And don't take our word for it. Many small businesses in Hobart have been ranking up with our SEO services. At Tailored SEO, we pride ourselves on the REAL results we deliver. No false promises, just honest implementation.