Google Ads is a Pay Per Click (PPC) form of advertising that displays ads on the search results of Google. With Google Ads, you create a campaign for your business, create ad groups within the campaign, and create ads based on keywords. Google Ads is a great way to generate traffic to your website on a consistent basis. With Ads, you allocate a budget that you wish to spend per day and create ads based off what you want to sell or advertise. Google Ads is versatile and is able to create text, display and remarketing ads within the system. This lets you "buy" into the first page of Google and is a great way to get your business out there while your Search Engine Optimisation (SEO) is working.
Why Do I Need Google Ads Management?
Because this is a paid form of advertising, it's easy to spend your daily budget, without seeing any real positive results. Each ad goes into an auction when a key phrase is searched in Google and depending on the quality of your ads, will result in where you ad is placed.
Get More Clicks For The Same Cost
There is a metric in the system known as Quality Score (QS), and this is one of the measure that Google uses to determine the likelihood of someone finding your website relevant to their search. The great thing about the Quality Score is that the higher it is, the lower the cost per click is. This means that if your ad is relevant to the page you are sending it to, you can get more clicks for the same level of budget. Our Hobart Ads management team are all Google Ads certified meaning we know what to do to ensure that you are getting the best results from your Ads campaigns. Couple this with our extensive knowledge of SEO, and you are going to see a drastic increase in your paid performance.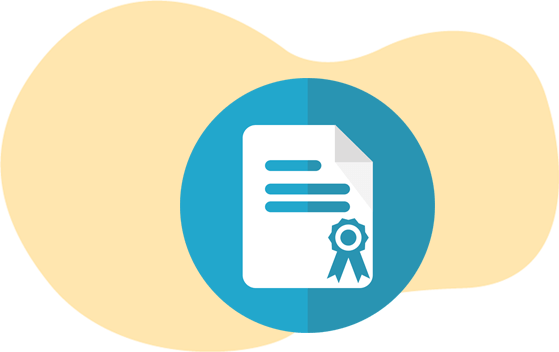 Work With A Certified Google Ads Partner In Hobart
All of our Ads specialists are qualified in Google Ads so they know how to optimise your campaigns for the best results. The Google certification has to be re-taken every year to stay certified so this helps keep our specialists up to date with new changes to AdWords.
WHAT CAN TAILORED SEO DO FOR MY ADS
A DEDICATED GOOGLE ADS CERTIFIED SPECIALIST WORKING ON YOUR ACCOUNT
All of our Ads Specialised are certified in Ads and have to take the exams every year. Being a Google partner, we also have access to training and new changes that other agencies don't.
HINTS AND TIPS ON YOUR ACCOUNT
We don't just optimise our clients campaign. We help them understand how it all works and provide ways to help them using data from Ads that they can use in their business.
AN ADWORDS MANAGEMENT TEAM BASED IN HOBART
Our team are local and based in Hobart. No offshoring our services.
RECOMMENDATIONS BASED OF YOUR COMPETITION AND DATA PROVIDED BY GOOGLE
We keep an eye on what your competitors are doing at all time. This way we can adjust any strategies to ensure that we are always one step ahead of your competition.
MONTHLY REPORTING TO KEEP YOU UP TO DATE WITH YOUR CAMPAIGN AND TRACK YOUR PROGRESS
We provide monthly reports to show you how your account is progressing. Never be left in the dark with the performance of your campaigns.
FULL ACCESS TO YOUR ACCOUNT ANYTIME YOU NEED TO
The Ads account is the sole property of the business. Our clients always have access to their own account and will never be locked out.
The Google Ads account is the sole property of the business. Our clients always have access to their own account and will never be locked out.
We don't believe in locking in clients to us. All of our services have no lock in contracts to give you peace of mind.
We are the only Google partner certified agency in Hobart. This gives us access to new tools from Google before anyone else, as well as specials and discounts that we can give to our clients.