Ranking You Online In Brisbane
Landing that lucrative first position on Google is not an easy thing to accomplish. A lot of SEO agencies won't deliver on their promise to secure your business a top spot on the world's largest search engine. And with so many SEO companies to choose from, it's important that you pick the right team to help you with your Brisbane SEO services.
The truth is, Google changes its algorithms daily, and this can be challenging for an SEO company. Search engines want to provide the most accurate answers to search queries and this is where you need help from your trusted Brisbane SEO services.
What Is Search Engine Optimisation (SEO)?
SEO is the practice of making changes to your website in order to optimised it for search engines (Google, Bing, Yahoo, etc.). By doing so, search engines will rank your website more favourably in Search Engine Results Pages (SERPs).
An SEO company will ensure that your website is ranking high and reaching the first page of results to boost the quality & quantity of organic visitors to your site.
Over the years, Brisbane SEO services have changed drastically. You'll need an SEO agency that can adapt to and keep up with the evolution of search engines. Stay miles ahead of your competitors with Tailored SEO Brisbane.
SEO Company Brisbane: What To Expect?
It's important to understand that Search Engine Optimisation (SEO) is a long–term investment. It's not a sprint to the first page of search results, it's an effectively planned and implemented strategy.
To create a solid foundation, the first few weeks with your SEO consultant are dedicated to strategic goal planning, keyword research, and on–page optimisation. Goals will be set up to build an effective digital strategy which will help rank your business higher in search results.
It usually takes 3 to 6 months to see the real results of our Brisbane SEO services. But remember, these results are designed to last. Make a long–term investment in your business' success with an outstanding SEO company in Brisbane.
Also Implementing paid advertising while you set up your organic campaigns will help you get ahead of your competition. This allows you to attract traffic quickly to your site while your organic search engine optimisation strategy takes effect.
See How Our Brisbane SEO Team Can Help
Find out if your website is working for you, or against you. Book in a free 60 minute strategy meeting with our team and find out how we can improve your SEO online.
Included With Our SEO Services Brisbane
Full Audit Of Your Website
Assessing the health of your website is the first step to creating your custom SEO strategy.
Our SEO agency in Brisbane uses industry–leading tools to comprehensively audit your website and identify the errors or issues.
Comprehensive keyword research is arguably the most important step of SEO. Understanding the keywords that your business wants to be optimised for is critical for structuring your strategy. Our Brisbane SEO services make sure that you are optimising your site for the right keywords.
After we've conducted our research, we'll send you through our recommendations before tracking these keywords. We continuously review these tracked keywords to prioritise only the ones that offer the best opportunities for your business.
Your keyword profile will likely change over time, as your SEO consultant will discover more keywords for you to rank for.
Our Brisbane SEO services will analyse the strengths of the top–ranking websites on Google and use them to inform your own strategy. Your SEO specialist will ask for a list of your top competitors (generally 2 or 3 is a good basis), but will also conduct their own research into the competitive environment.
Our SEO company will analyse every detail of your competition. From content, to domain authority and backlink profiles. No time will be wasted on uninformed strategies that won't lead to results.
Website Navigation Report
Your website structure and navigation can impact your website's SEO. Using tools and manual checks, your SEO specialist will go through and assess the ease of navigation for users, as well as identify and recommend improvements.
Keeping users on your webpage longer sends positive signals to Google which can help improve your keyword rankings.
A practice that leads to significant improvements in keyword rankings for many businesses is link building. As part of our Brisbane SEO services, we will create links that point to your website from other, relevant websites.
The Tailored SEO team uses highly effective white hat link building techniques to improve your domain authority and increase traffic to your website.
Why Do Our Clients Choose Tailored SEO?
Your Personal SEO Specialist
We offer seamless communication with your own Brisbane SEO specialist. By giving you direct access to the same person every time, it's easier to get all the work done.
Detailed Conversion Tracking
We set detailed conversion tracking to all accounts to know where all conversions are coming from. This will help us create effective strategies in the future based on this data.
Unlike other Brisbane SEO companies, we don't lock you into minimum term contracts. We know that it takes up to 6 months to see results so we don't like putting our clients in a position where they feel stuck.
Our monthly reports offer transparency to our clients and show them how their account is performing. These reports also show how SEO is working for your business. We use our reports to track our existing strategies, which allows us to adjust as necessary.
Custom Digital Strategies
No two businesses are alike so there shouldn't be a templated SEO approach. We customise each strategy to meet your goals and suit your business. We don't believe in using the same strategies for every client because we know that they just won't work.
Strategies Loved By Google
Every so often we see sites that use SEO techniques that go against Google's policies. Though these strategies can show immediate results, they will hurt the site's rankings in the long–run. Tailored SEO only uses strategies that abide by Google's standards so your site will never be penalised.
Clients We've Worked With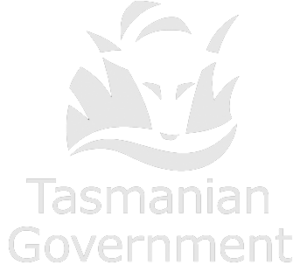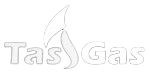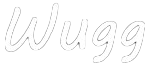 It can be difficult deciding which Brisbane SEO agency you should hire. Businesses will be spending a fair amount of resources for an SEO specialist, so they need to ensure their ROI. Here are a few frequently asked questions we receive about our SEO agency and their answers.