Launceston SEO Company Dedicated To Growing Your Business Online
Get ranking to the top of search results with the Best SEO team in Launceston
There is nothing more frustrating than having to jump from one SEO agency to another. However, you don't need to look anymore. Our team at Tailored SEO is the most trusted SEO company in Launceston.
At Tailored SEO, it's not just about implementing these SEO techniques. More importantly, we aim to understand your business and goals. That way, we can create the most suitable strategies that help you achieve them and leverage your business.
When it comes to SEO Launceston, we fully understand how its algorithm changes from time to time. If you want to stay updated and get the most out of our strategies, then it's best to partner with an SEO agency in Launceston that knows it best.
With the right SEO team and properly placed strategies, your website can be the best lead magnet there is.
Search engine optimisation consists of different tasks and processes aimed to rank your website on search engines like Yahoo, Google, and Bing. The primary goal of SEO Launceston is to get your website on top of the search results and place it in front of a relevant audience. Our SEO team in Launceston can be the partner you need to grow your online visibility and business growth. Our knowledge and skills allow us to understand better how SEO works and what we can do to implement them on your website effectively.
SEO does not happen overnight. This means it's a long-term investment that any business in Launceston should consider having. You may start to see results after three to six months. It takes a while, but these results are designed to last for a long period. While having an SEO strategy in place, it's also ideal to implement a paid advertising campaign. This gives you enough leads while the effects of your current SEO techniques are still in working progress.
What To Expect In Your First Month
How Our Launceston SEO Process Works
A real SEO strategy is focused on more than just ranking. It requires a well-strategised approach that gets you in front of a relevant audience, aimed to deliver REAL results.
Step 1: Site Audit
Our Launceston SEO team conducts a complete site audit to check every aspect of your digital presence.
Step 2: Strategise
Our team creates a plan of action to fix any issues and optimise your website for better rankings.
Step 3: Meeting
Your SEO Account Manager will present the site audit results, strategies, and expected results in a meeting.
Step 4: Execution
After you've approved our tailored SEO strategies, we'll get to work implementing the on-page, off-site, and technical changes.
Step 5: Monitor
Your dedicated manager will regularly track the progress of your website and send reports monthly.
Wha's Included in Our Launceston SEO Services Include
Comprehensive Audit Of Your Website
Your Launceston account manager will analyse every part of your website to ensure there are no errors or issues that could be detrimental to your search engine rankings. We'll report our findings to you, and work to eliminate any problems on your site. Audits are performed regularly to assess not only your website health, but the performance of our current SEO tactics.
We'll take a deep dive into keyword analysis, gaining rich insights into the opportunities ready for your business to capitalise on. There's no point opitmising a page for a keyword that isn't actually being used. Using our keyword analysis tools, we'll identify the search queries your potential customers are actually typing in and searching for on Google. 
Once you've approved of our recommendations, we'll be able to develop a strategy that effectively targets these chosen keywords. The end goal of this process be increased site visibility, traffic, and conversions.
It's important to understand how your competitors work. Hence, we will conduct several site audits of two to three competitors, looking into both their onsite and off-page strategies. And it doesn't stop there. We have SEO experts who would also look into their paid campaigns and social media marketing strategies and see what we have been missing. Knowing our competitors and checking how they are performing allows us to have a clear insight into where we stand in the digital market.
From the gathered data, our SEO Launceston team does not only create a better strategy to outrank your competitors but also to get you ahead in the industry.
Website Navigation Report
The user experience should be a top priority when it comes to SEO. That's why our SEO Launceston agency would look into how a user can navigate through your website. We will report any issues as well as provide a list of recommendations. Remember that a well-optimised site architecture signifies that your website is worth staying on, putting more value into your business. 
Our SEO Launceston experts values off-page techniques just as much as any other strategy. With properly implemented link building strategies, you can expand your reach in the digital world and gain more value from other quality websites.
Clients We've Worked With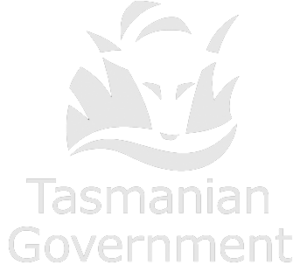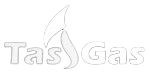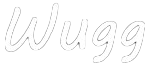 Why Do Our Clients Choose Tailored SEO in Launceston?
PERSONAL SEO SPECIALIST TO IMPLEMENT YOUR DIGITAL MARKETING STRATEGY
We put 100% focus on every client. An SEO Launceston expert is assigned to handle your account and directly communicates with you for any updates.
Our team does not encourage putting our clients in lock-in contracts. We don't want them to feel stuck with us. However, SEO takes effect in a few months. It's best to have the same SEO Launceston team to manage your account by then.
CUSTOM STRATEGIES FOR YOUR BUSINESS GOALS
As our company name implies, every SEO strategy is tailor-made to fit your needs and business goals. We provide a custom set of SEO techniques to make sure it works for you.
CONVERSION & GOAL TRACKING
It's important to monitor your rankings and other metrics regularly. That way, we can determine which SEO technique is more effective for your website.
Your SEO Launceston Account Manager provides monthly reports to show the progress of your website. It helps us determine the results of our efforts and make modifications to the digital strategy if necessary.
ETHICAL STRATEGIES FOLLOWING BEST PRACTICES
Our SEO Launceston team is best known for implementing white-hat strategies that actually work. When partnering with us, there's no need to worry about being penalised by Google or other search engines.
The SEO Agency Launceston Businesses Have Been Searching For
There is no better team to trust than experts who have been in the industry for more than a decade. We have been delivering real results by implementing strategies that actually work. Our team is passionate about what we do and leaves no effort half-baked. We make sure to conduct the right research and customise SEO strategies based on your needs. That way, you'll achieve your SEO goals in ways you never had before. Our Launceston SEO team is more than ready to be of service.
Testimonials From Our Clients
I highly recommend Tailored SEO for their help. There is such attention to detail in how they do their work. Working with Tailored SEO has been one of the best business decisions I have made for my company.
Ability Hearing
Heidi Modrovich
I am so thankful for my introduction to the team at Tailored SEO. We saw incredible results within our first two months of working with them. I highly recommend working with the Tailored SEO Team. I will not go anywhere else.
Anchored Arts
Jaiden
The team at Tailored SEO are brilliant. They go above and beyond in understanding who you are as a business and literally, like their name suggests.. "tailor" solutions to help move your business forward.
TC Spec
Ellie Pardoe
Working with Tailored SEO has been great. Communication has been excellent and it's been awesome to have a team finding and fixing problems on our website. We're still early on our SEO journey, but so far, the numbers are looking good.
Keep Tassie Wild
Josh Pringle
The team at Tailored SEO was very helpful and thorough in the initial stages when discussing their services and what they can offer. Our SEO consultant has been great to deal with as well. Top quality service so far all round!
Fun Tassie Tours
Morgan Wilson
The Tailored SEO team does a great job, specifically with investigating and fixing technical issues that affect search rankings. We will happily recommend them.
Cruisin Motorhomes
Cruisin Motorhomes
The team are fantastic to work with. They have helped us with finding new ways to help our clients and our online rankings. I couldn't thank their team enough.
33 Technologies
Declan
We have used a number of digital agencies in the past, but no one has been as helpful as the team at Tailored SEO. The team is always updating us on changes in the digital marketing landscape and creating new strategies to stay ahead of our competition.
Praxis Environment
Kerrod
Our website had been around for years, but we couldn't understand why we weren't getting more business. The team at Tailored SEO were able to increase our rankings. and we are doing a lot better within months.
Maxfields Wastewater
Jamie