Do You Finally Want to Get Digital Marketing Results?
Are you tired of constantly trying to attract new clients? Of wasting money on ineffective campaigns that are not a match for your business? Of attempting to figure out the complex world of online marketing and getting straight answers from your digital marketing agency?
You're not alone. In fact, many businesses spend years working with various digital marketing companies trying to perfect a strategy. Unfortunately, you can't really afford to spend years trying to finally get it right. You need to start moving. Immediately.
This is where we can help. We are a digital marketing agency with offices across Hobart and Brisbane. With 12 years of experience in the industry, we understand how to make the most out of any budget.
Our services include Content Marketing, Search Engine Optimisation, Google AdWords Management, and Email Marketing. We also offer digital marketing audits, landing page optimisation, market studies, campaign setups, and reporting services.
Every strategy is customised for the individual client - there are no 'groupings' and no 'one size fits all' approach when working with us. We use real strategies that work on a long-term basis.
No gimmicks. No hocus pocus. No gibberish. Just honest execution and real communication.
Get in touch - you won't be disappointed.
Clients We've Worked With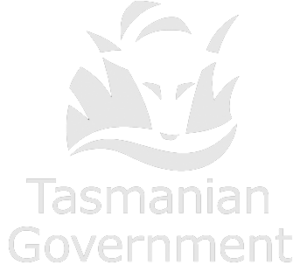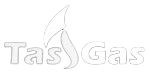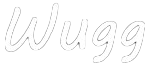 How do we help your business?
We help your business with a unique approach to value creation and client retention. We use strategies that are proven to work and that help you to grow. We understand that we can't build our business without helping you build yours, and our ethos reflects this. We also engage in creative marketing instead of simply repeating the same techniques. To repeat what everybody knows to work is to be behind in this industry.
How does digital marketing work?
Identify the target audience.
Digital marketing is not rocket science. It follows the same principles as all types of marketing. The first step is to identify the target audience. If you cannot connect your services to the right people, then it won't sell. What can happen is that you could pay money to advertise to the wrong audience - this is what happens with low-quality marketing companies who omit this important step.
Attract Your Target Audience.
Once identified, you need to find the best way to put your products and services in front of the customers. You need to bring them to your site using the most organic means possible. The traffic needs to be relevant, and you don't want to be too pushy. This sends the wrong message. A couple of on-point and relevant messages are far superior to endless push notifications.
Convert.
You need to have the highest conversion ratio possible. For this, you need exceptional copy and carefully selected words that sell flawlessly. The videos, images, and page structure needs to be optimised to generate the maximum user experience so they are more open to making a purchase.
Retain.
According to one highly cited study by Bain and Co, a 5% increase in customer retention can lead to a 90% increase in profit. This is another area where low-quality digital marketing agencies will let you down. We will analyse your site to see why customers are not staying with you, and to ensure maximum customer retention.
Optimise.
There is always room for improvement. Our team always look at better ways of doing things and tweaking what works to make it even better.
What digital marketing strategies do we use?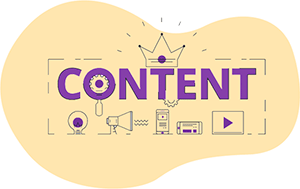 Consistently identified as the most effective marketing technique, we look to use content to deliver value to clients in written and video formats. This is executed in the most creative and thoughtful manner possible.
Using Google Adwords, we can tailor and optimise keywords that customers will click on and be directed to your site. We don't set and forget - we research and tweak. Continually. We are also a certified Google partner.
Search engine optimisation is the foundation of a solid online marketing campaign. We take an organic and consistent approach to search engine optimisation so that your site is as functional as possible, and your clients like to stay there.
Converstion Rate Optimisation (CRO)
Conversion rate optimisation is concerned with converting your visitors to purchasers. Attracting customers is one thing, but converting them is another. We can help to maximise your conversion ratio, which is an area that cripples many new businesses.
Email marketing is an excellent way to build long-term success, as customers often hold on to these addresses for years. We excel in email marketing, as it is a specialised field that needs to be carefully monitored. Intelligent use of an email list is an exceptional way to increase profits and to generate value for customers.
Tailored SEO is all about creativity without compromising quality. Most companies will simply parrot the standard ideas floating around on the internet. But we test new strategies and combine with existing ones to deliver better results. We do this consistently, and in a transparent manner.
We like to tell our clients what works, what fits, and what is a waste of time. We are upfront about what we provide. If you have worked with typical digital marketing agencies, you will understand how important this is. Should you decide to engage our services, you will receive:
A long-term relationship with a company that cares about your business goals, and wants to see them come to fruition.
Access to your own dedicated Manager that will be your point of call and will work with you every step of the way
A dedicated team that thrives on results.
No lock-in contracts or packages - All of our Digital strategies are tailored to your business and budget.
Monthly customised reporting so you can track and measure your strategy.
Work with a Google certified partner
If you want real results there are few others that you can trust. We will help you to grow in the best possible way, and quickly.
If you are looking for a digital marketing company without all of the nonsense, look no further. We aim to establish long-term relationships with clients and have no time for temporary quick fixes. We are only as successful as our client base and you will be more than happy with what we provide.
Don't Take Our Word for IT
I highly recommend Tailored SEO for their help. There is such attention to detail in how they do their work. Working with Tailored SEO has been one of the best business decisions I have made for my company.
Ability Hearing
Heidi Modrovich
I am so thankful for my introduction to the team at Tailored SEO. We saw incredible results within our first two months of working with them. I highly recommend working with the Tailored SEO Team. I will not go anywhere else.
Anchored Arts
Jaiden
The team at Tailored SEO are brilliant. They go above and beyond in understanding who you are as a business and literally, like their name suggests.. "tailor" solutions to help move your business forward.
TC Spec
Ellie Pardoe
Working with Tailored SEO has been great. Communication has been excellent and it's been awesome to have a team finding and fixing problems on our website. We're still early on our SEO journey, but so far, the numbers are looking good.
Keep Tassie Wild
Josh Pringle
The team at Tailored SEO was very helpful and thorough in the initial stages when discussing their services and what they can offer. Our SEO consultant has been great to deal with as well. Top quality service so far all round!
Fun Tassie Tours
Morgan Wilson
The Tailored SEO team does a great job, specifically with investigating and fixing technical issues that affect search rankings. We will happily recommend them.
Cruisin Motorhomes
Cruisin Motorhomes
The team are fantastic to work with. They have helped us with finding new ways to help our clients and our online rankings. I couldn't thank their team enough.
33 Technologies
Declan
We have used a number of digital agencies in the past, but no one has been as helpful as the team at Tailored SEO. The team is always updating us on changes in the digital marketing landscape and creating new strategies to stay ahead of our competition.
Praxis Environment
Kerrod
Our website had been around for years, but we couldn't understand why we weren't getting more business. The team at Tailored SEO were able to increase our rankings. and we are doing a lot better within months.
Maxfields Wastewater
Jamie