Leading Digital Marketing Agency In Hobart
We've been helping our clients with creating Digital Marketing Strategies that will outperform their competitors for 10 years. Each client is unique and therefore each strategy needs to be tailored to them. We aren't like other digital marketing agencies that puts their clients into pricing baskets.
Digital Marketing Services We Offer
We provide Search Engine Optimisation and PPC (pay per click) services to our clients. This includes managing their Google AdWords campaigns to ensure maximum growth and goals.
We offer a range of social media services including audits, strategy, competitor analysis, content planning, and paid advertising.
Need help with writing content? We can help with content for web pages, blog articles, social media and more.
Our team provide a number of email marketing services including setting up newsletters, creating email templates and tracking email engagement levels.
We help you find the people that will actually convert on your website. Targeting the right customer is what makes a business successful.
Our Conversion Rate Optimisation (CRO) specialists can help you find ways of improving your website to better convert your traffic.
We can help with your CRM systems to help you keep track of your customers and leads.
We have dedicated specialists to help you updated or create a brand new website for you that will bring in more traffic to your business.
Clients We've Worked With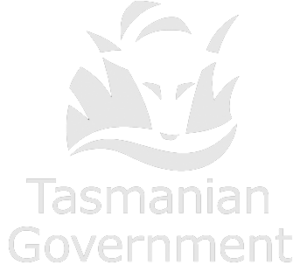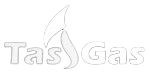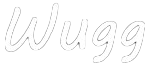 Why Do Our Clients Choose Us?
DEDICATED DIGITAL MARKETING SPECIALIST TO IMPLEMENT YOUR MARKETING STRATEGY
Get access to your own account manager. This gives you direct access to the same person every time, making communication seamless.
CONVERSION & GOAL TRACKING
All of our accounts have detailed conversion tracking so you know where your conversions are coming from. This makes it easier to make future strategies based off the data coming through.
We don't lock you into minimum terms like other agencies. While we know that certain digital marketing services can take up to 6 months to see results we don't want to put our clients in a position where they feel stuck.
We provide monthly reporting to show you how the account is performing. This also allows us you to see how our services are working for your business. We also use this time to analyse each strategy and how they are performing.
CUSTOM STRATEGIES FOR YOUR BUSINESS
Every business is different. Each strategy is customised to suit your business and industry. We don't use cookie cutter techniques for every client because that just wouldn't work.
ETHICAL STRATEGIES THAT ABIDE BY BEST PRACTICES
All too often we see websites that are using techniques that go against Google policies. While this may see an improvement for a while, websites will eventually drop. We only use strategies that abide by Google standards so your will websites will never be penalised.
Book your free digital marketing strategy session today.
Testimonials From Our Clients
I highly recommend Tailored SEO for their help. There is such attention to detail in how they do their work. Working with Tailored SEO has been one of the best business decisions I have made for my company.
Ability Hearing
Heidi Modrovich
I am so thankful for my introduction to the team at Tailored SEO. We saw incredible results within our first two months of working with them. I highly recommend working with the Tailored SEO Team. I will not go anywhere else.
Anchored Arts
Jaiden
The team at Tailored SEO are brilliant. They go above and beyond in understanding who you are as a business and literally, like their name suggests.. "tailor" solutions to help move your business forward.
TC Spec
Ellie Pardoe
Working with Tailored SEO has been great. Communication has been excellent and it's been awesome to have a team finding and fixing problems on our website. We're still early on our SEO journey, but so far, the numbers are looking good.
Keep Tassie Wild
Josh Pringle
The team at Tailored SEO was very helpful and thorough in the initial stages when discussing their services and what they can offer. Our SEO consultant has been great to deal with as well. Top quality service so far all round!
Fun Tassie Tours
Morgan Wilson
The Tailored SEO team does a great job, specifically with investigating and fixing technical issues that affect search rankings. We will happily recommend them.
Cruisin Motorhomes
Cruisin Motorhomes
The team are fantastic to work with. They have helped us with finding new ways to help our clients and our online rankings. I couldn't thank their team enough.
33 Technologies
Declan
We have used a number of digital agencies in the past, but no one has been as helpful as the team at Tailored SEO. The team is always updating us on changes in the digital marketing landscape and creating new strategies to stay ahead of our competition.
Praxis Environment
Kerrod
Our website had been around for years, but we couldn't understand why we weren't getting more business. The team at Tailored SEO were able to increase our rankings. and we are doing a lot better within months.
Maxfields Wastewater
Jamie